2021 Honda Civic Type R Limited Edition in Canada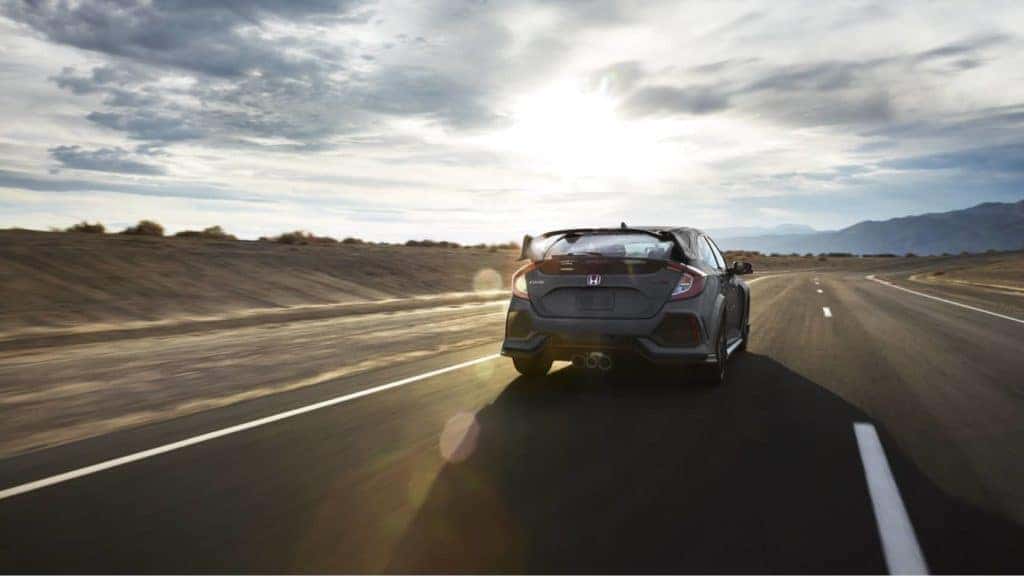 The 2021 Honda Civic Type R Limited Edition Makes Its Mark in Canada's Auto Market
Known to sell out in Canada in just four minutes, the newest member of Honda's family has caused quite the uproar in the Canadian auto market. New Honda vehicles seldom get the welcome that the 2021 Honda Civic Type R Limited Edition has received. With an appearance like no other Honda before it, with performance that is more powerful than ever before and design features that are nothing less than exciting, this sports car meets the appetite of a wide array of clients. At Wood Wheaton Honda, we're proud to be the premier Honda dealership for residents in Prince George, Fort St. James, Mackenzie, McBride, and surrounding areas of British Columbia. Our customers come to us first to learn more about the newest Honda vehicles on the market. Let's take a deep dive into the 2021 Honda Civic Type R.
Features That Impress Buyers
There have been many new vehicle introductions, so why is the 2021 Honda Civic Type R Limited Edition so popular? To begin with, the new 2021 Honda Civic Type R incorporates every upgrade that Honda introduced across all 2020 models. This sports car receives the most modern design, safety, tech, and performance features. At this rate, only 100 models of the new 2021 Honda Civic Type-R were released as pre-orders, and they didn't stay available for long. In just four minutes, buyers committed their love for this model and snatched them up in no time.
Extravagant Design
Once buyers take one look at this sports car, there is no doubt about the power and unique interior facets one can expect to find. Lighter overall with performance tires and light-weight aluminum alloy wheels, the Honda Civic Type R Limited Edition was made for speed. A new exterior colour, known as Pheonix Yellow, pays homage to the Type R's predecessors, while gloss black accents and a hood vent illuminate this sedan's performance potential. A numbered serial plate is one of the highlights that buyers receive as a token of appreciation for purchasing this limited edition model.
Specialized Concepts
Since we have already established the Civic Type-R in Prince George is not your typical sports car, let's take a look at which makes this Honda model undeniably unique.
A 2.0L turbocharged 4-cylinder direct-injection engine.
6-speed manual gearbox paired with a limited-slip differential.
Comfort, Sport and +R Drive Modes.
Incorporation of Michelin Pilot Sport CUP2 track tires.
The all-new 2021 Honda Civic Type R Limited Edition is like none other before. From the inside out, this sports car is as prestigious as it is bold. When this Honda is in the vicinity, there is no denying its presence and character.
One of Your Own
Due to the popularity of this rare find, owning a 2021 Honda Civic Type R Limited Edition is made nearly impossible. To learn more about other limited edition Honda's, roll-out schedules or to make a potential connection with a current owner, Wood Wheaton Honda can provide as much information as possible to qualified buyers. While getting your hands on a 2021 Honda Civic Type-R may be a nearly impossible task in Prince George, BC, our sales professionals would love to hear from you and discuss other vehicles that may offer similar attributes. While none can take the place of the Civic Type R Limited Edition, we can recommend vehicles that are remotely comparable. Contact us today to learn more about the 2021 Honda Civic Type R and view our vast online inventory of new Honda vehicles all available in Prince George, BC, and online for you to start your purchase.