Front-End Alignment vs 4-Wheel Alignment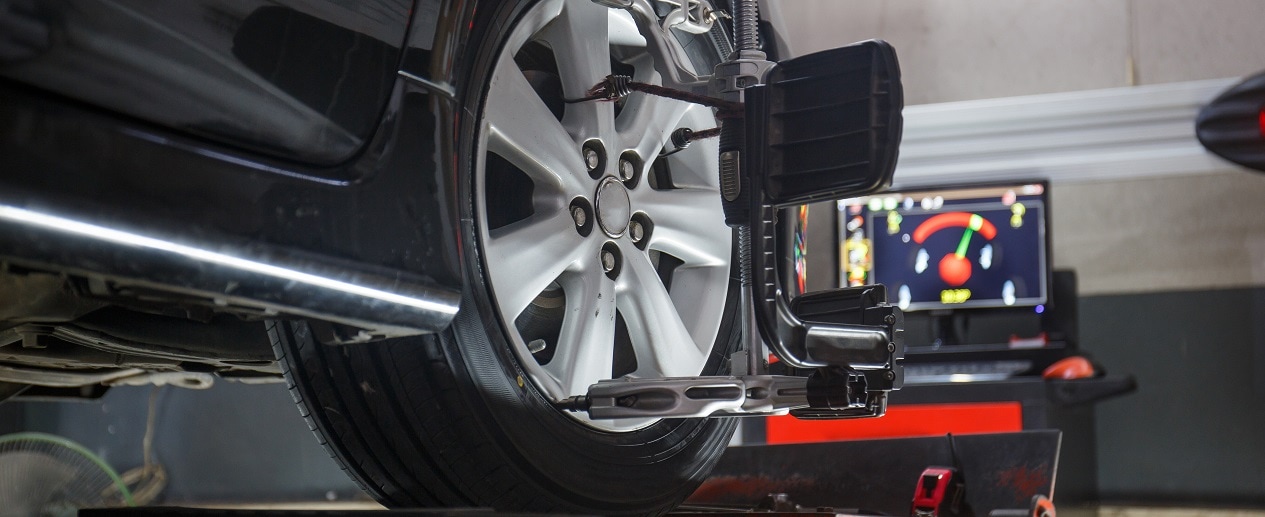 When it comes to finding your new or used Honda, Wood Wheaton is the preferred Honda dealership in Prince George, British Columbia. Our dealership also serves the surrounding areas of Vanderhoof, Fort St James, Mackenzie, and McBridge.
General Maintenance
Keeping up on the maintenance of your vehicle will help ensure that it can serve you for years to come. Some maintenance can be simple such as checking fluid levels and making sure that your oil and filters are changed regularly. While some of this is simple to do, our service team can get the work done quickly to get you back on the road.
If you notice that your vehicle starts to drift on the road, it may be time to have your vehicle looked at for a wheel alignment. The two types of wheel alignment include front-end alignment and four-wheel alignment.
Front-End Alignment vs 4-Wheel Alignment
If your vehicle has a solid rear axle, you will only need a front end alignment. In general, the toe, caster, and cambers are serviced to get the wheels back in alignment. Depending on the situation, a thrust angle adjustment might also need to be done. This type of procedure will help make sure that each wheel is square with one another.
If you have an all-wheel-drive vehicle, a 4-wheel alignment will take care of all four wheels. The main difference is that an AWD vehicle has independent suspensions that need their own adjustments. For the front wheels, the caster and front toes are typically adjusted. The benefits of 4-wheel alignment are that your vehicle will have all four wheels set to the factory settings, but a front-end alignment can leave the rear wheels out of the acceptable range.
To ensure that you're driving safely and smoothly, you should bring your vehicle in for a checkup when you notice the steering drifting. Not only does it improve the safety of your car, but it will also help you save fuel and reduce the wear on your tires.
Schedule an Appointment
We invite you to Contact Us for more information on front end alignment or 4-wheel alignment and schedule a Service Appointment. In addition to helping you book service centre apartments, you can check out our New Inventory of vehicles if you're on the lookout for a new car to bring home. Our dealership can help you through every step of the process. Whether it's finding the vehicle, financing it, and servicing it, we are here to make the experience simple and easy.
Make an Inquiry
Hours
Monday

8:00AM-6:00PM

Tuesday

8:00AM-6:00PM

Wednesday

8:00AM-6:00PM

Thursday

8:00AM-6:00PM

Friday

8:00AM-6:00PM

Saturday

8:00AM-6:00PM

Sunday

Closed