2020 Honda Passport in Prince George, BC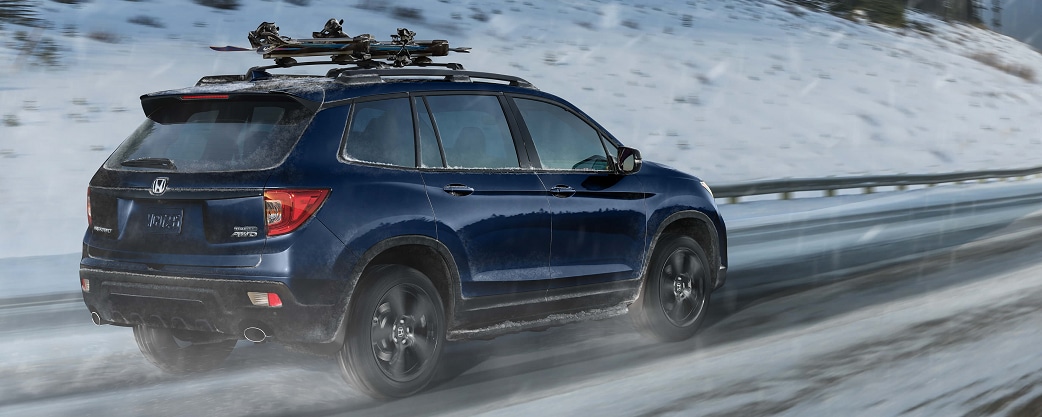 The 2020 Honda Passport in Prince George, British Columbia, Available at Wood Wheaton Honda
If you've been searching for a new vehicle that will be practical, versatile, and spacious enough for your needs, consider getting the 2020 Honda Passport. This SUV is a solidly built vehicle that's ready for anything. At our dealership in Prince George, British Columbia, we carry the 2020 Honda Passport, and we'd be happy to show you the models we have on our lot. As the leading Honda dealership in Prince George, we're also proud to serve our customers in Vanderhoof, Fort St. James, Mackenzie, McBride, and surrounding areas of British Columbia. Visit us today for a test drive.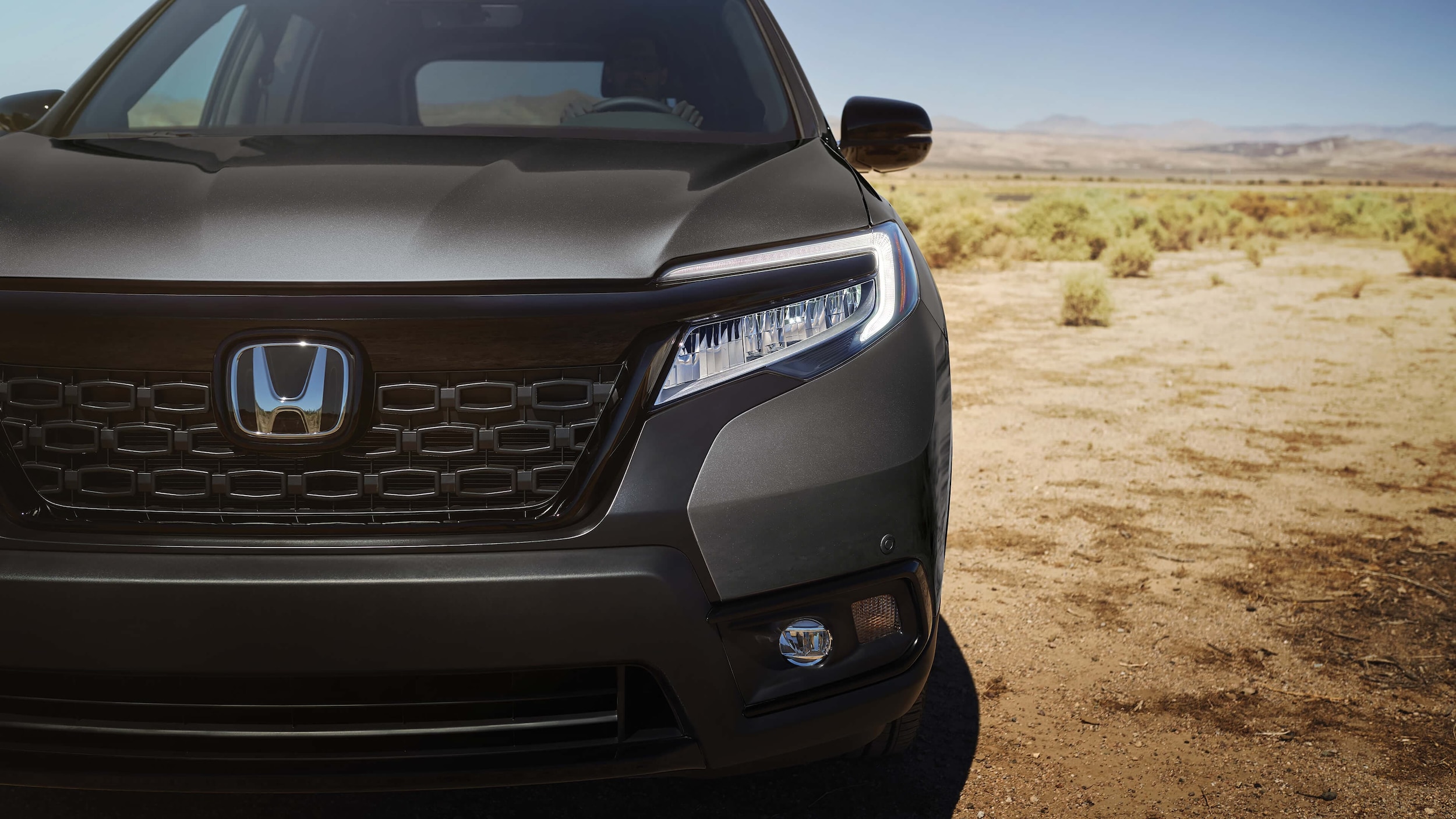 2020 Honda Passport - Style 
If you've seen a 2020 Honda Passport in Prince George, British Columbia, you already know that this SUV can attract a lot of attention, thanks to its smooth lines, clean aesthetic, and athletic stance. Inside the cabin, the feel is modern and comfortable, and our high-end trims can come with many sophisticated features like leather seats and premium materials. With multiple convenient options and upgrades available, you can customize and personalize your Honda Passport to meet your needs, whether it's the exterior colour, or interior options.
2020 Honda Passport - Engine and Specs
The 2020 Honda Passport Canada runs on a 3.5-litre, i-VTEC V6. It's paired with a nine-speed automatic transmission that will give you smooth transmissions and the right amount of power at exactly the right time. The engine can output 280 horsepower and 262 pound-feet of torque, and all-wheel drive is available if you'd like to optimize your traction. The performance of the Honda Passport is exceptional and designed with Honda's state-of-the-art technology to help you merge and navigate yourself through the city and highways of Prince George.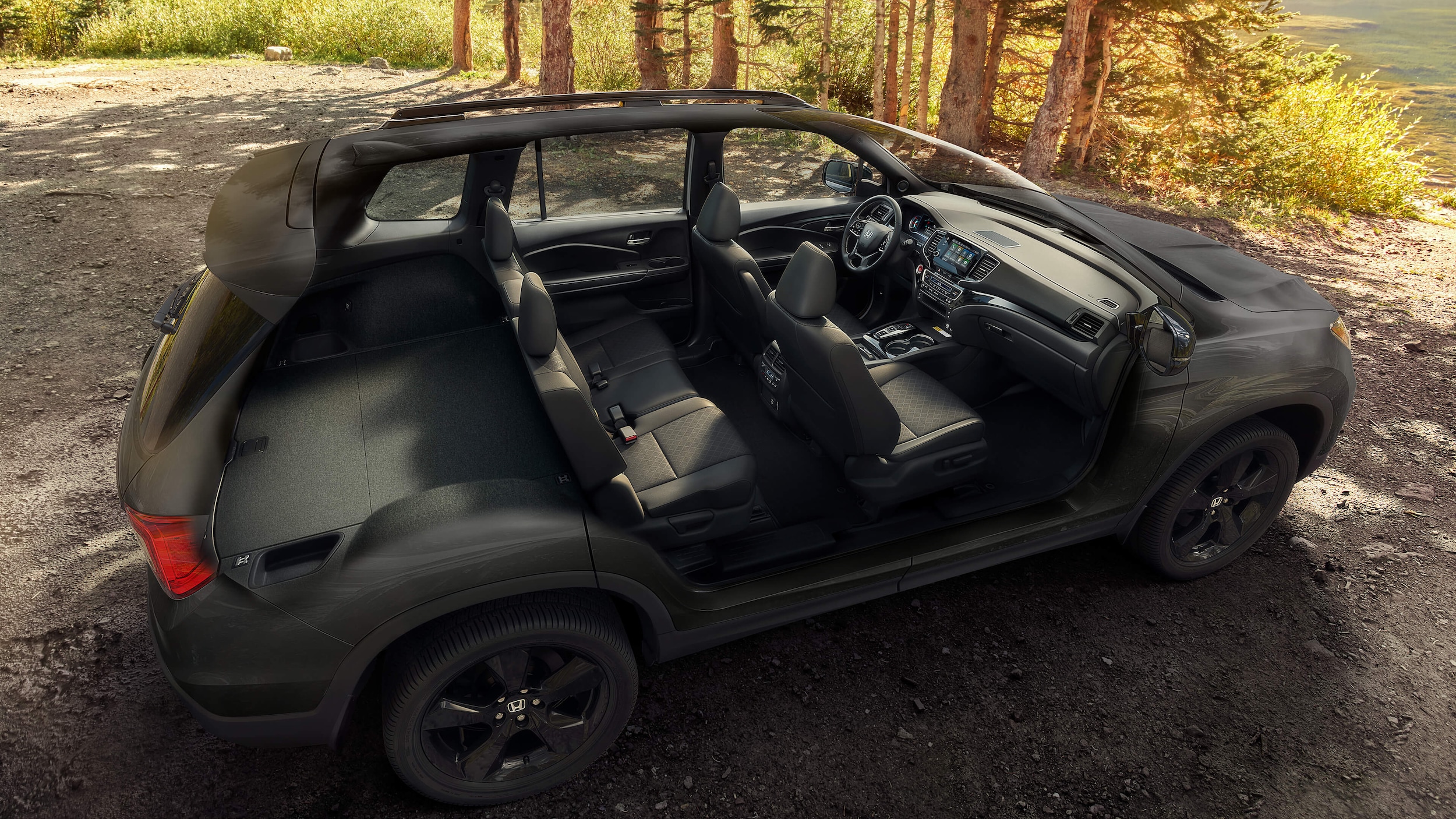 2020 Honda Passport - Safety Features
The 2020 Passport sits on a well-built frame, and if you ever have to suddenly hit the brakes, the electronic brake-force distribution system will ensure that braking power is optimized. Other "smart" components are the tire pressure monitoring system and a suite of driver-assist technologies. These technologies are part of the Honda Sensing package, and they include systems that will look out for potential problems, warn you about certain issues, and potentially take corrective action if necessary.


2020 Honda Passport - Technology Features
Smartphone technology lets you stay connected and entertained wherever you go. It's easy to wirelessly connect your phone to your infotainment system, giving you quick access to your contacts, audio files, and other content. This makes the 2020 Honda Passport in Prince George, British Columbia, an excellent buy for those consumers who enjoy using modern devices to stay connected and enjoy their favourite tunes on the road.
2020 Honda Passport - Fuel Economy
The 2020 Honda Passport fuel economy is excellent. Even with all-wheel drive, the SUV can achieve an estimated 12.5/9.8 L/100KM, and this results in a combined fuel economy of 11.3 L/100KM. Plus, emissions ratings can be as low as 265 g/km CO2. The Passport is an SUV you can drive for an extended amount of time without consuming too many resources. 
Frequently Asked Questions
What is the difference between 2019 and 2020 Honda Passport
The 2020 Passport is quite similar to the 2019 Honda Passport. One change is the addition of the Collision Mitigation Braking System as a standard feature, and this can give you a lot of peace of mind and keep you out of harm's way.
What is the towing capacity of Honda Passport?
If you need to use your new vehicle to tow cargo, you'll be in a good position using the Honda Passport. It can tow 1,588 kilograms in a standard set-up, and it can be configured to tow up to 2,269 kilograms.
How many seats does Honda Passport have?
This SUV can seat five. Two passengers ride up front, while a bench seat is in the second row. With ample interior passenger room and cargo space, you can haul more than just your family to any adventure in British Columbia.
Ready to Buy Your 2020 Honda Passport
If you're ready to take the next step and purchase your 2020 Honda Passport be sure to browse our ample inventory available online today. We offer flexibile and convenient finance options, simply complete our online finance application, getting pre-approved for your loan has never been easier! As always, we're ready and available to assist you, so feel free to contact us if you have any questions or require more details. 
Browse 2020 Honda Passport - Online Inventory
Browse 2020 Honda Passport - Online Inventory